A Community Of The Spirit
Posted on June 16, 2016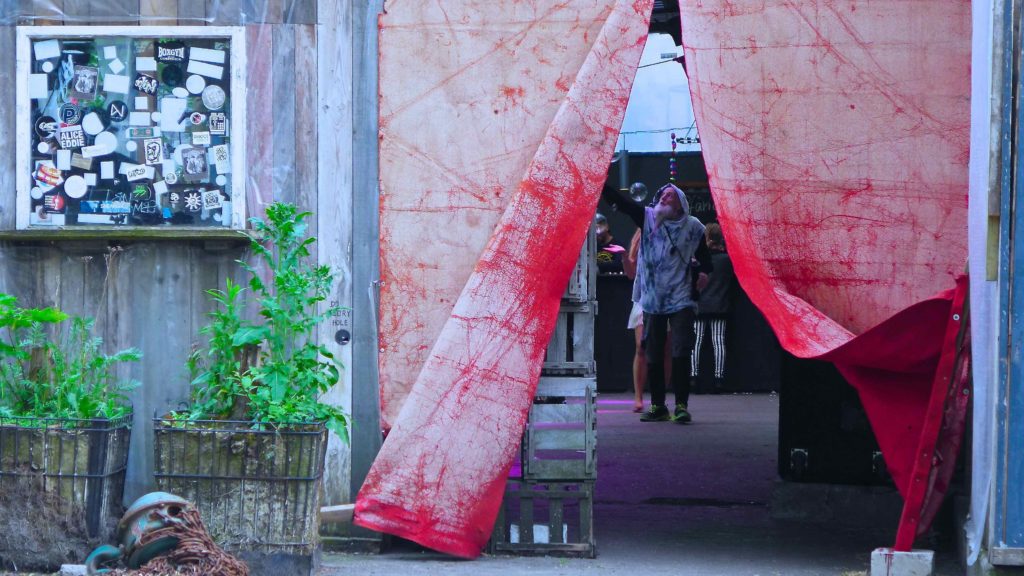 "There is a community of the spirit.
Join it, and feel the delight of walking in the noisy street, and being the noise."
~ Rumi
Circus Folk + Flower Punks was a performance and portrait photography exhibition at the Australian Embassy in Berlin, a co-exhibition between myself and Berlin-based Australian music photographer, Kate Seabrook (aka "Flower Punks"). On in the foyer space for three months, it celebrated the various musicians and performers we'd both had the good fortune to photograph over the years, doing what they do best on the stages of Berlin and Australia.
I chose 25 colour and black-and-white photographs to go up on those dignified walls. Opening on International Women's Day 2016 (March 8), it ran until May 27, which in my estimation officially makes this Embassy "the most rock on the planet".
The images I included enthusiastically embrace those among us who venture into the world high of spirit, with something delicious to say, dressed in the accoutre of the unabashed and the fearless. Regardless of which city they call home, the individuals pictured below share fascinating everyday stories that speak of the passion, inspiration and courage cultivated by their artistic calling. They beguile, bewitch and  enrich our lives; they entertain and engage us in the 'tough' conversations, often without much in return. They are a community of marvellous misfits, whose calling it is to connect us all, through moments of empathy, insight, beauty and mirth.
I'm grateful to all those I documented, and to the staff at the Australian Embassy in Berlin for the opportunity, and support. Many thanks also to my collaborator Kate Seabrook, my husband Oliver Budack for his endless encouragement, and to everyone who came along and supported the exhibition.
Click: on the photos for titles and complete credits.
Digital inquiries or photo orders: hello@themeganspencer.com
Words & images: Megan Spencer (c) 2013 – 2015
Copyright: all images are subject to copyright and may not be republished or reproduced without express permission of the copyright owner, Megan Spencer.
Feel free: to link to the images, but please don't steal!
Read: 'A Community of the Spirit' in full.