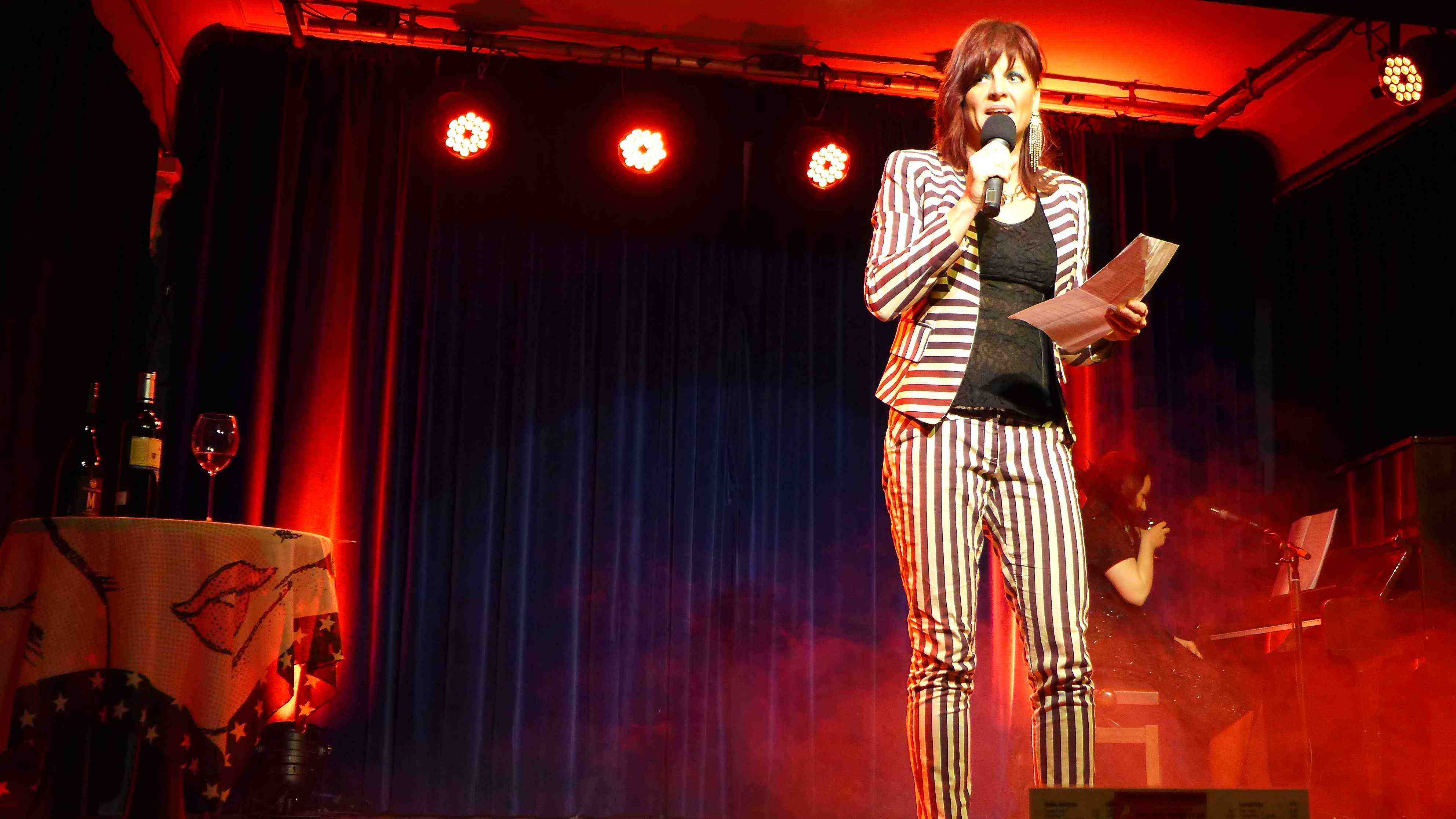 Force of Nature: Amelia Jane Hunter
Posted on February 24, 2016
One of my favourite people in the world is Amelia Jane Hunter: stand up comedian, TV producer and NT Bush Walking Tour Guide extraordinaire.
We first met ten years ago, when we were both living in Sydney, Australia. It's been a while since we shared the same continent, but now we do again: she in Manchester, me in Berlin, the latter being her real home – that is of course, after the Northern Territory.
Amelia is an ADVENTURER. She has a gypsy heart, a rambunctious rebel spirit, and tells stories like no-one else I know.
She is also incredibly funny – coughing fit funny.
Call an ambulance: it's hard to breathe when she gets started, whether on stage or around a dinner table. You alternate between shock and awe/love and laughter. She is the real deal.
She also LISTENS DEEPLY which is a pretty rare quality these days. And she is FEARLESS. She loves to talk things through all the way to the other side and back again. Another reason why I love her.
In Sydney we became friends through friends. Without realising it, she kept me afloat when I hit rough seas in a tricky love affair gone wrong. (Two, actually.)
In 2015 I picked up stumps and moved to Berlin where she had been living for a year. There we became soul sisters. She was a tonic times-two, proudly showing me around her new home city with its big beating bohemian heart. In the process she also showed me how to laugh again, four years of having forgotten how to, after the death of my Mum.
We didn't talk much about that: we didn't need to. Seeing Amelia be the best version of herself – and uncompromisingly so – felt like home. It crept up on me over the few months we spent together, tripping over cobblestones, and laughing and marvelling at the world.
Fittingly, she is the 'poster grrrl' for Circus Folk + Flower Punks, the new photography exhibition Kate Seabrook and I have hatched from our mutual love of brave souls who venture onto stages, to make us laugh and feel things deeply.
Amelia kicks off this new series of interviews, conducted with some of the people I photographed for the exhibition.
This is an opportunity to 'get to know your circus folk' a little more intimately: words from those I've documented doing what they love and loving what they do…
---
Circus Folk: What inspired you to become a performer – and 'comedienne'? What do you love about the stage – and about the relationship with the audience?
Amelia Jane Hunter: I have always been a show off – a loud, happy, tear-around sort of a kid.
I used to roller-skate to the shops to buy Mum's cigarettes and would pretend I was on the set of a movie. I would perform wherever, whenever – in or out of skates. That camera has never stopped rolling for me; life is more fun that way.
I grew up with The Goodies, Monkey, Kenny Everett and those incredibly inappropriate but strangely inspiring Solid Gold dancers… It was slapstick and sexuality all rolled into beautifully constructed absurd humour, and I clambered to understand and absorb it all.
Funny was fabulous and the response when you were, was electric.
When I truly engage, there is a seamless flow and connection between my stories, the audiences and me. We all just get on and it is lovely.
It is delightfully intoxicating.
If I did not have this relationship, I would probably be eating the scabs off my arms with the four teeth that crystal meth luckily left me.
CF: Could you tell us about the best gig/s you've ever done? And if you dare, perhaps the worst as well?
AJH: I once did a corporate gig wearing a pinstripe suit in a boxing ring inside a football club for 400 primitive men: G-string bikini-clad waitresses, topless barmaids and strippers insistent on gynaecological check ups helped to round out the 'revolting'.
Best or worst? Undecided.
CF: What motivates or drives you to be a comedienne?
AJH: Being funny, being smart and being proud of it! Finding the best way to channel my exhibitionist, my extrovert and doing something with this excess of excitable energy and concern without annoying the shit out of everyone.
And what do you think you'd be doing with your life, if "Mother Stage" hadn't called you to her heaving bosom?
AJH: If performing had not seduced me, I may have become Phoolan Devi, The Bandit Queen.
Of course, there's still time…
CF: Who makes you laugh? And/or inspires you, especially to keep going?
AJH: The idiots make me laugh: people without fear who let their minds off the leash to explore.
I love the craft, seeing how the mind works, and the so many who wield it into and turn it into something magical.
Maria Bamford, Sam Simmons, Steve Martin are just enchanting dickheads performing in a place of magnificent 'silly'. I love it dark and deviant with a healthy dose of humanity…
CF: What is your concept of 'home'? And why did you make Berlin yours? What attracts you to it?
AJH: Home is where my suits are, my writing books and my salad spinner.
Berlin embraced me without judgement, fear or curfew and I saw more hot bone structure and smiles in 2 hours than I did in 3 years in England.
Berlin has an insalubrious mist of sex and cigarettes and I love her, she sweetens the air that I breathe.
CF: Finally, lest that sad, dreadful day ever arrive; what would like to see written as your epitaph?
AJH: "Did she really have sex with all those truck drivers?"
A huge thank you to Amelia Jane Hunter for the Q&A!
Celebrating International Women's Day 2016, 'Circus Folk + Flower Punks' is presented by the Australian Embassy in Berlin, March 9 – May 27, 2016. Address: Wallstraße 76-79, 10179, Berlin-Mitte. Hours: Mon-Thu 08.30-17.00hrs Fri 8.30-16.15hrs. (Photo ID is required for entry.)
---
Interview: Amelia Jane Hunter
Words + edit: Megan Spencer
Follow: Amelia on Twitter
See: more of her comedy here.
View: the full 'Elegant Filth' photo gallery on SmugMug.
Next week: Tim Anders, singer/songwriter and street performer