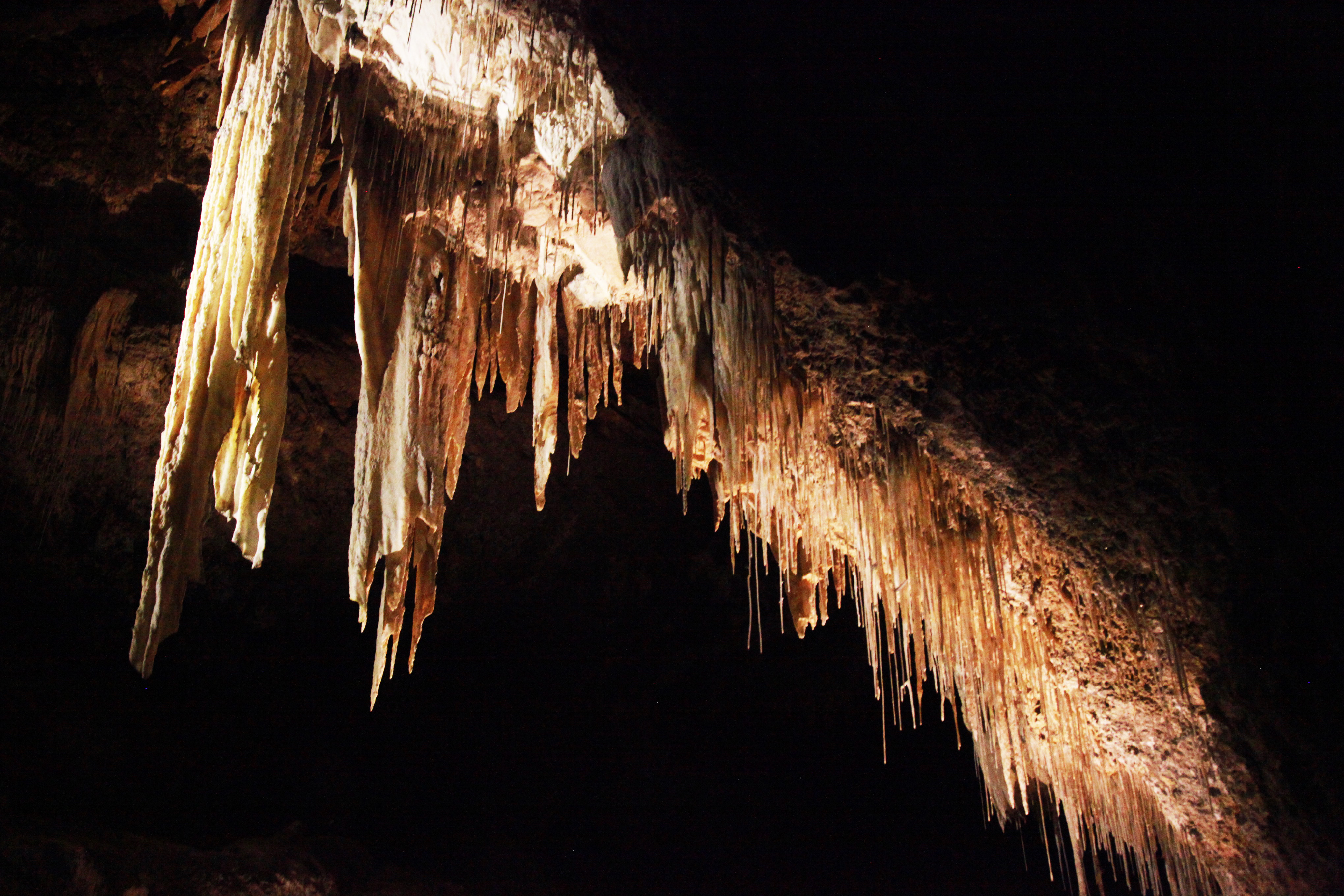 Until The End Of The World
Posted on October 29, 2018
Jeremy Conlon has a new album. I've written about his work before on Circus Folk. He's an unpredictable composer. A great live performer. And his music excites me.
Beautiful But Dangerous is one of the new tracks. Swarming, menacing and punctuated by ominous piano, it sounds as if the hounds of hell are growling up from Hades, "the end of the world is nigh". It's just as this unique Australian composer wishes it to be on this, his tenth recording, 'The Degradation Suite'.
Beautiful and dangerous perfectly sums up the aural effect of taking in this epic, atmospheric journey into a heart of darkness.
Achingly beautiful, it also kind of hurts to listen.
"Harsh climates breed hard humans, and the slow decay of resources play into mouths wide open."
Dense with bleak electronica, awash with cavernous field recordings, drenched in despondent cello, it sounds like a requiem and it feels like an epitaph: for the human race, for the environment and for life on earth as we know it.
Perhaps only someone who knows the fragility of sustaining life in the harshest of places could conjur a beast such as this.
Originally from Adelaide – and with a Degree in Classical Composition –  for the last 15 years Jeremy Conlon (also known as 'Cooperblack') has predominantly lived in the Northern Territory. He's worn many hats under that harsh NT sun: as a musician, DJ, sound recordist, radio station manager, music producer, community worker, creative collaborator and more.
Happily in exile from 'down south', he's resided, worked and thrived in some of the most remote places in Australia. Namely towns and communities in the deserts of Central Australia, also the traditional homelands of many of Australia's First Nations people and unique 'language groups'.
Watching the movement of 'goods' in and out of smaller townships, and this dependence on things from elsewhere… Noticing the vicissitudes around abundance and lack, the constant ebb and low of supply and demand, Conlon – as part of an artistic collaboration – became inspired to write a musical 'response' to human vulnerability in the face of geographical isolation.
Approaching the project as if he were indeed scoring "the end of the world", musically 'The Degradation Suite' is signature Conlon/Cooperblack: synths plus field recordings, this time with a twist: live instrumentation.
Performed by talented multi-instrumentalist and 'NT Song of the Year Finalist', Xavia, her cello is the 'The Degradation Suite's' fingerprint of 'human-ness'. It haunts the tracks, reminding us of the price paid by complacency. Present in each stringed note, it suffuses every synthetic sweep and yawning layer of 'found sound'.
Her cello brings a transformational aspect to Conlon's music, filling it with frailty and vulnerability, deepening the album's overall anxious emotional texture.
"The nature of change that's uncomfortable, the challenge of re-mapping, re-working habits into survival modes that scar both faces and hearts."
The timing for 'The Degradation Suite' couldn't be better – or worse, depending. As the reality of climate change creeps toward us, 'The Degradation Suite' performs as a decreasingly hypothetical soundtrack to an increasingly apocalyptic film, being written daily in real life – a disaster movie of our own making.
There is some light among the shade: the 'Suite' starts ambiently enough with 'Cloud Potential';  'End Of Communication' is also light, and spacious, quiet. Tendrils of electonica great Jean-Michel Jarre also reach their way into this apocalyptic treatise, as do strains of some of SF's  most haunting film scores: from Vangelis's Bladerunner and Cliff Martinez's Solaris, to Clint Mansell's Moon and Mica Levi's discordant Under The Skin.
'The Degradation Suite' is very much the sum of its parts. Travelling across 15 years and vast distances to warn us all, Jeremy Conlon explains…
CF: Where exactly have you lived and/or worked in 'desert' Australia?

JC: I have lived and worked in the Northern Territory for around 15 years in total, occasionally living on the east coast but still travelling for projects back to the Centre or the Top End.
Initially arriving in Darwin to live and work in 2003 after working in Tennant Creek, Elliott (Kulumindini) and Epenarra (Wutunugurra) in 2002, later I moved to Yuendumu (in 2014) and lived there for 3 years.
Eventually I landed in Alice Springs (Mparntwe) to live in October 2017. After continually passing through for years, it caught my heart and mind also.
CF: Specifically, what attracts you to the desert? What makes the desert a special place for you?
JC: The Central Australian Desert Regions are massive, and so varied. Not just the typical desert you initially think of, but loads of hidden gems: pools of water, pockets of green – even surprising woodlands and forest!
It's so localised that it changes constantly with the change in colour of the sand and ground.
CF: Does the desert welcome 'outsiders'?
JC: I think the desert does welcome outsiders, particularly if you're able to stop and listen. But unless this your country, you are an outsider. You need a car to get out bush – an essential item – a hat, loads of water, and bush sense really helps.
Being open to the way time works here, being adaptable and welcoming to ways of looking at life, environment and culture, all work together to form a real understanding.
CF: Listening to 'The Degradation Suite', it sounds as if the music kind of grew out of the ground from a place very deep below. There's a lot of space, menace and 'thrust' to it – velocity I mean – right from the opening strains. What story did you want to tell?
JC: By way of explanation, here's the story so far…
"Harsh climates breed hard humans, and the slow decay of resources play into mouths wide open. The nature of change that's uncomfortable, the challenge of re-mapping, re-working habits into survival modes that scar both faces and hearts."
After a brainstorming session with Yuendemu-based  filmmaker Chloe James, we roughly wrote out a script for a scenario where the end of the world happens in very remote Australia.
Central Australia is a place where most of the resources come in from 'somewhere else' – often from faraway places, travelling great distances.
This is an artistic response to what happens when they suddenly stop coming in, the impact, how humans react to the environment changing…
CF: So you wrote the soundtrack before the film!
JC: Yes! We don't have the film as yet but we do have the music. And the title of each track also adds to the narrative ('Cloud Potential'; '1500 Feet'; 'End of Communications'; 'Beautiful But Dangerous'; 'This Background Stain' and '3 Part Human'). The tracks were sketched out, with synths added. I also incorporated 'found sounds' from both my travels in Australia and Alice surrounds, as well as Indonesia.
CF: So not unlike like your previous recording, 'Capsule' (2017)? [JC also layered the synth score with 'found sounds' and atmospheres, recorded on his travels in Europe].
JC: That's right.
CF: Who else did you work with on this album?
JC: I'm lucky enough to have talented cellist Xavia Nou live nearby me in Alice Springs. I invited her into the studio as a session musician, scored the parts I wanted her to play, then conducted and recorded Xavia's performance. They were great sessions. We had the freedom to experiment and try ideas in a casual and spontaneous way. I edited and mixed the parts from these sessions in my studio in Alice Springs, then mastered the tracks with Ross Cockle at Sing Sing Recording Studios in Melbourne, under the recommendation of producer and sound engineer Anna Laverty.
Ross was recommended to me as someone who would have an understanding of the sound I was after, and of the potential uses of the music once completed. He has a great history in the music industry as a studio engineer, mixer and mastering engineer. We had some really good conversations about the vision I saw in the music, what I wanted to do with it, and the general inspiration for the album. He was a really nice guy – and great to ramble on to!
Alice Springs-based Colombian artist Juliana Menjura A. (Ola Lab) also worked on the cover art with me. This was a process of experimenting with a scanner and found items around where I live. The 'lizard' seems to be a recurring theme for me in my life (I have a gecko tattooed on my hand), and we also used the image of a blown fuse and scans of my body. Juliana also operates the laser projector for my current live Cooperblack performances [JC's "plug n' play" personal music project originated in the 90s]. They're in the style of the Frankie Goes To Hollywood 'Relax' film clip.
CF: You originally studied Classical Composition at the University of Adelaide: does this influence how you write all of your music, including your more pop-style songs?

JC: The thing I love about composing like this – especially when 'players' are involved – are the variables and the sounds that that player brings to the pieces. It's a massive luxury to have time with an instrumentalist, to experiment and 'have a play' with styles – to be able to try 'fun' ideas on the go. The pop-electro stuff that I write is generally just me, so it's a bit more boxed in and rigid: I like to limit myself to the 'tech' I use. In a sense I do use the same technique, though in a more 'protein pill' kind of way, swallowing with ease…
CF: 'The Degradation Suite' is quite an 'emotional' listen – a bit harrowing actually! What was it like for you, putting it together?
JC: It was good to listen to before the real strings were recorded. After they were added it was like splashing paint about, in all colours – just wide and expansive in language and texture. I took inspiration from films such as Annihilation by Alex Garland, based on the novel by Jeff VanderMeer. The soundtrack of that, and its general 'aural design', really inspired me in making 'The Degradation Suite', especially with the 'otherworldliness' I aimed to create in the music.
CF: Did you realise that you wrote 'The Degradation Suite' in the Centenary of Armistice – 100 years since the end of WWI? The war that for so many was 'the end of the world'?
JC: No, I hadn't realised it coincided – but I feel there is a sense of impending darkness around at the moment. The war to end all wars, and in the 50's it was the threat of Nuclear War… Now we have the threat of an Environmental War – environmental pressures that really effect us. I did think about how fragile we are clinging to few resources in order to keep us afloat and functional. And when they run out, stop – it could be sudden! And when you are living remotely, in the desert, the effect of something like that is massive.
CF: It's a pretty epic piece: so how do you feel, listening to the work, now that it's finished?
JC: I really like it. The tracks have a space and gravity. In a sense they fill a canvas and a stage, which is dark at the back but kind of poking out at you too, slightly jagged but still smooth, with a sense of déjà vu. Somewhere down deep inside, we might have all been here before – you know?
I feel I've definitely been working up to this. I almost always seem to have instrumental tracks on my releases. This project brings together my skills as a composer and an electronic musician into one release more so than any before. I'm very keen to write more for strings – the main challenge being to find people to write for! I'd also really like to write more for film and get more commissioned work.
I would also definitely like to make more music like this, if the moment happens. I just let the flow go and see what comes along, what's 'suggested'. The inspiration might be a 'conversation', a 'movie'.. Or the 'sonic butterflies' that hover over me might suggest something – or some place to travel to, and play in. Travel and environmental recordings always seem to spark things too…
CF: You moved to Alice fairly recently: is it a good community in which to make music, especially the music you're interested in producing?

JC: Alice is a great place to try ideas and to experiment. It has a very supportive music and arts scene, and gives the space for people to create with other fine humans. There are a lot of transient people from other countries who live, play and work there, who add to the already existing rich musical culture and flavours. Occasionally we get national or international artists touring, but most of the time we all make our own show and even our own venues.
A few awesome festivals happen too – Blacken, Wide Open Spaces, Alice Springs Desert Festival… There's always someone playing on the weekend – musicians or DJs, or musicians who are also DJs… And local community radio station 8CCC is a big supporter of local music.
CF: Listening to 'The Degradation Suite', I can hear that the desert spawned its sound… Will the desert always keep you? Or do you have plans to leave it one day?
JC: The desert has me for now, but it's always refreshing to get out as well, to find different inspirations, different extremes, and to discover new music from elsewhere to fall in love with…
Declaration: this is paid content
***
'The Degradation Suite' releases on Bandcamp and iTunes 11.11.2018
* * *
Interview: Jeremy Conlon aka Cooperblack
Words/edit: Megan Spencer
Photos: Juliana Menjura A. and Dave Crowe.
Follow: Jeremy Conlon/Cooperblack on Facebook.
Read: more about Jeremy's music on Circus Folk: Capsule and Return to The Big Eyes.
Disclosure: Jeremy is an old friend and collaborator; sometimes I do paid work with him to help promote his music projects. This is one such occasion.