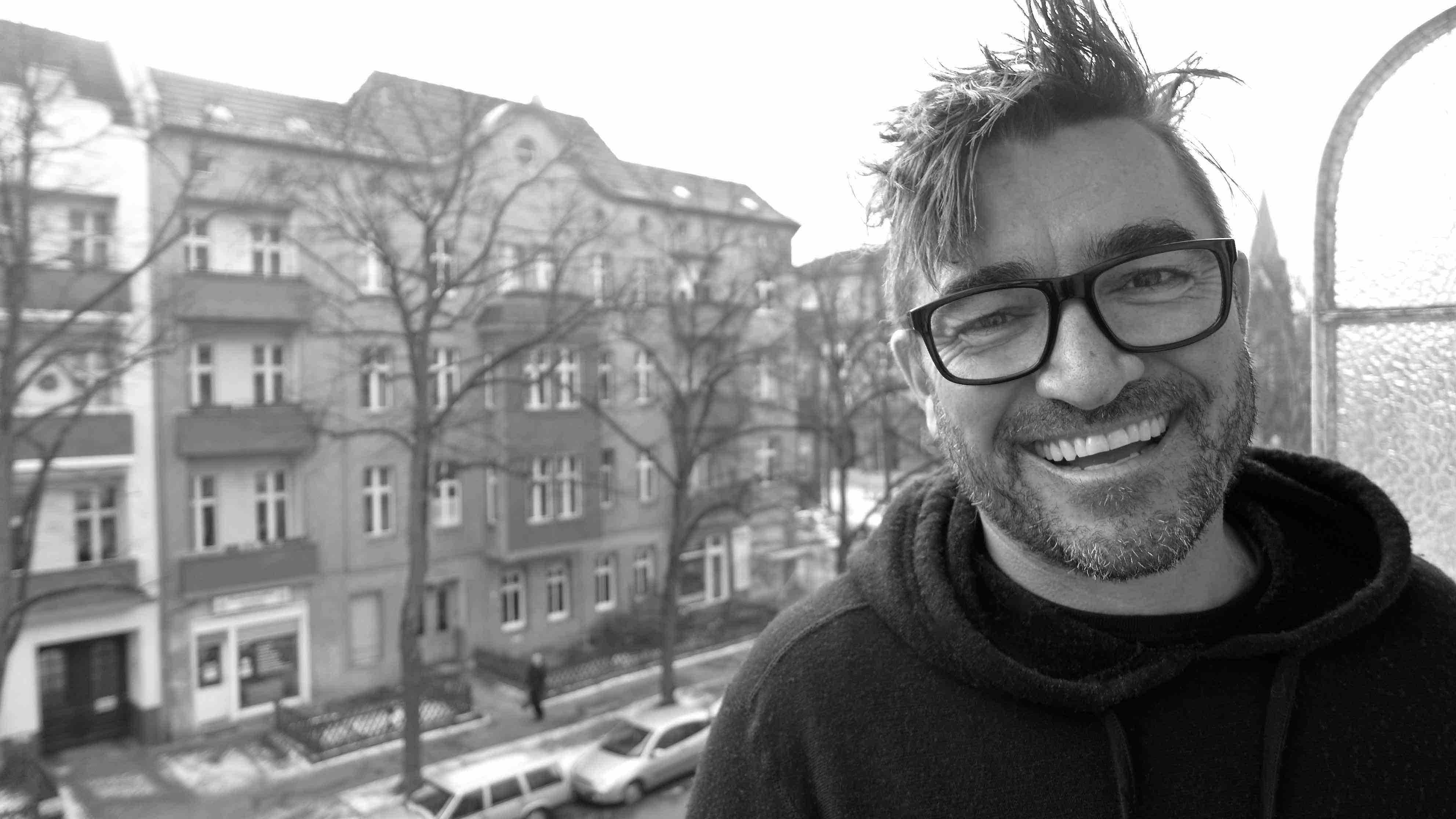 The Iceman Cometh: Cooperblack
Posted on April 3, 2017
The last time I interviewed Yuendemu-based musician Jeremy Conlon, he was about to release Return To The Big Eyes.
His ninth as Cooperblack – the "plug n' play" personal music project he began in the 90s – EP 'Big Eyes (2015) was an intimate journey through fat bass lines, intensely danceable beats and a relationship that had not long fallen through the ice…
Two years on, while the prolific musician, producer and composer's heart has healed somewhat, his sense of reflection and musical exploration is as open and raw as ever.
2017 sees him back with No. 10, Capsule, a darker, sparser offering influenced as much by a second sojourn to Berlin as the soundscapes he discovered walking the icy climes of the northern hemisphere.
Working alone except for track 'Suomenlinna' (on which Finnish artist Heli Valkama plays piano), and the EP's haunting cover photo (taken in the Paris catacombs by Zoe Curren), 6-track release Capsule sees Jeremy combine dark, synth-driven songs with "found sounds" he enthusiastically recorded underground and overground as Berlin and Helsinki sank deeper into their respective winters.
After returning home with his sonic 'spoils', the artist swiftly set about combining these brittle, frozen atmospheres with the music he'd been previously brewing under the hot tin roof of his Central Desert studio.
While Jeremy's signature fat bass lines are still prominent – and his inimitable sense of playful lyricism –  the songs are tempered by a sense of spaciousness and patience not quite found in previous offerings.
The resulting Capsule is delicious, getting into that space just behind your eyes.
It's a melancholic journey through sonic counterpoint, rhythm, poetic atmospheres and the scar tissue that comes with loss.
Circus Folk: What was your process for making Capsule?
Cooperblack: I have an archive of tracks, about 50 or so that are constantly buzzing away at some level of  'completeness'. Some of these were hauled from that, and some were new.
Overall there was no specific "process" for Capsule, except to sustain a feel and sound that keeps the tracks together as one release. That sound and feel is the ultimate decision maker.
CF: What inspired the name of this release?
CB: Perhaps a "capsule" as it is small and easy to swallow?!
I feel like it is a release that really looks back at influences and feelings I have for music, emotion and aesthetic.
I also think of it as a 'time capsule'. When I was at primary school we kids filled a time capsule with drawings and stories. But no one could find it in the building in which it was placed – by the stairs in the 3 Level red brick building at Antonio Primary in Adelaide!
I think maybe it's a "time capsule" – meaning really me, now, yeah, a 'time stamp' of what I am into right now.
"Lovely lilting vocals, whispering regrets over snappy drums and super synth leads".
CF: Did you always want to have "found sounds" on this record?
CB: Lately I have really gotten into stereo environment recordings. I love the random nature of listening to those in different places, and the same places in which they were recorded.
Such as: the accidental sounds that pop out and make you feel like someone is in a room with you, or there is a dog barking outside, a train coming, or just people talking. I love how even the smallest sample of a place or atmosphere can bring up emotion, or make connections that were not intended.
With Capsule, as it was coming together, I spent a fair bit of time on the U-Bahn [underground railway system] in Berlin, recording the sounds underground.
I have this fantasy that all the people wearing headphones on the U-Bahn might hear tracks on Capsule and stand up for the train with there being nothing there, or hearing people in the cavernous underground while they are alone.
So many people were wearing headphones and travelling on the trains in a disconnected sonic state, it surprised me! When I wore them I felt vulnerable.
CF: Did you have a preconceived idea of the kinds of sounds you wanted to incorporate into the music? Or was it more a matter of turn up in Berlin, and see what took your fancy when you got here?
CB: No, no preconceived ideas really: I just wanted to capture sounds that I might like to hear later.
The flags waving in the wind were very intense: I was cold at the time and there felt some urgency about watching flags being pulled by the wind… Ultimately the words in that song 'And The Flags Will Fall' are partially about how I feel about borders and nationalism.
The bells in 'You're So Sure' fell into place and sounded right: it was only afterwards I found a connection between the topic of a 'failed marriage' and the church bells I recorded and included in that song.
CF: What do you enjoy about sound recording in the field?
CB: The immersive nature of sound, the striving for better quality recording, the relaxing (or not relaxing!) sounds that we may listen to for a length of time…
I find field recording like swimming – or flying as I often do in dreams, where I run, trip and take off!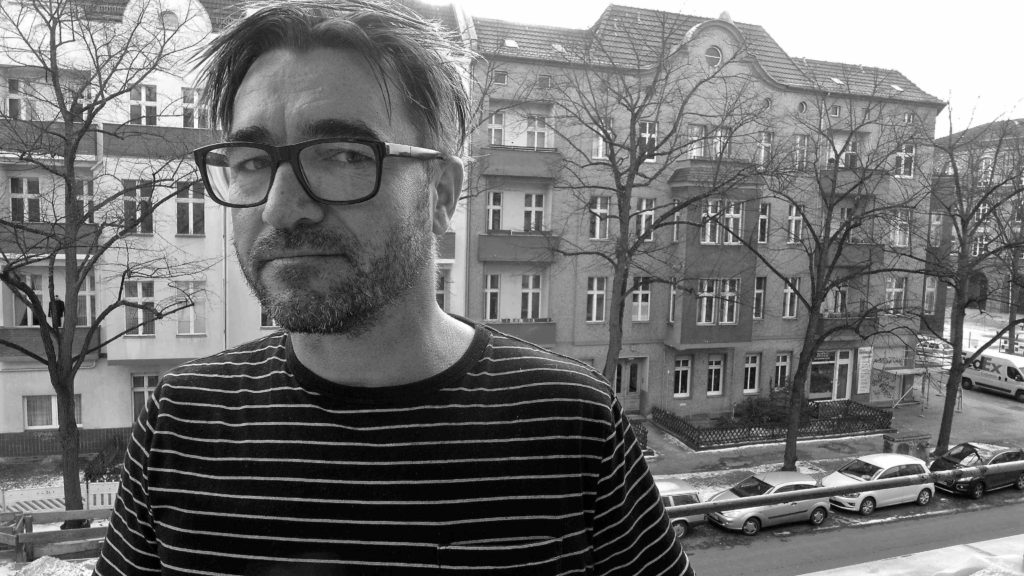 CF: John Cage and Brian Eno are two of your musical influences: both of those artists also worked with "found sounds" and "accidents" in their music, as you do… Specifically, what or who influenced your choice to include soundscape as part of Capsule?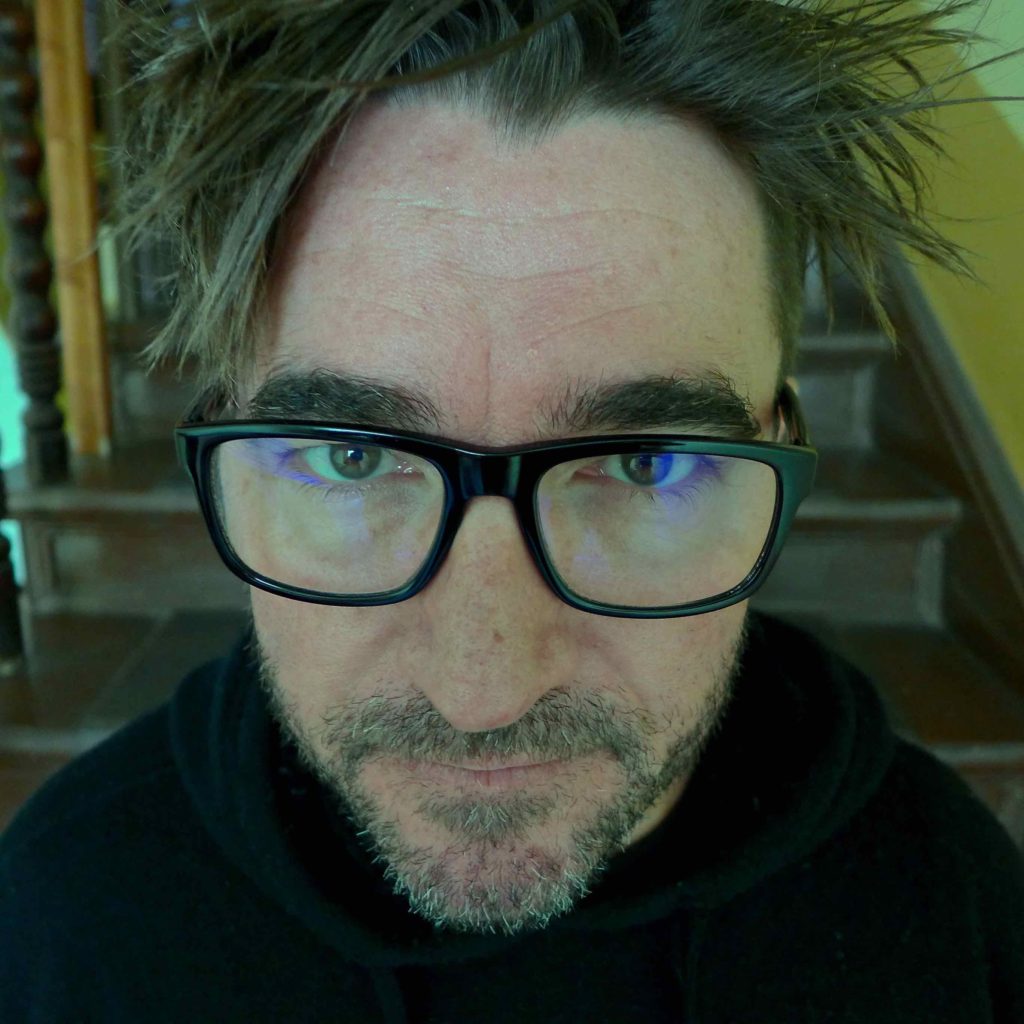 CB: I feel like the found sounds or extended samples give an individual feel and flavour to the release. I love artists who mash up found sounds with electronic sounds – Christian Vogel and Adam Lamb for example.
So making a dense background similar to a large black heavy curtain, that places the music somewhere apart from where you are. And the fact that loads of people wear headphones nowadays: I feel as if I want to creep some of 'the outside' back in!
I feel as if soundscapes and 'real sounds' mixed with music add a level of 'confusion' for the listener. It also sets a place that the music is happening and possibly being performed in.
CF: You live in what many Europeans might consider an "alien landscape", in a desert area of the Northern Territory. Then you travelled to Helsinki, a place that many Australians might consider "alien" with its icy landscape! What was that trip to Finland like for you? And could you draw any parallels between where you live in the desert (Yuendumu) and the ice (Helsinki)?
CB: I visited a friend in Helsinki so it was great to see how she lives, her house, what she eats and all the things that make her Finnish… The cold was even more of a shock than Berlin: deep snow and silence.
It was easier for me to find live music happening in Helsinki than Berlin, as there seemed to be a fair few rock n' roll or punk bars with bands and loud music. There was also a piano at my friend's – the artist Heli Valkama's house. We pulled it apart and made it a live and responsive machine, sensitive to a sneeze or cough. That was great.
One day was spent travelling to an old fort just outside of Helsinki called Suomenlinna. The journey there was on a ferry; the gearing and engine noise was very interesting. I set up my recorder and through the headphones I could hear this sound, like concrete being smashed. I had never heard this before. I looked out the ferry window and it was ploughing through a frozen ocean – fantastic. On returning to Heli's house, I composed a piece for "2 Humans and 1 Piano" (myself, Heli and the responsive machine). This dark piano piece and the sounds of the ferry seem to sum up the day.
The colour of Finland is so white; the desert of Yuendumu is so red (though right at the moment it's rather green from all the rain). I would love to visit Lapland in the north of Finland one day. So the found sounds may sound "wintery", but perhaps not to everyone. For people who hear them first on Capsule, they may think they are something totally unrelated. I enjoyed laying them in the compositions and creating space for the songs to live in.
CF: When it came to making the music for Capsule, you kind of went 'dark'. What is this EP inspired by in particular? What if any themes might be running through it, or emotions are you mining, especially with reference to sound and lyrics?
CB: Right up into the final weeks of finishing the release, I was still writing lyrics. I tend to scat or ad lib nonsense in a song and carve out meaning from what I may be hearing.
I am mining past emotions that I thought had disappeared many years ago; they are not necessarily my own, but of those close to me.
I am mining the need to be 'present' and real to myself, and others.
Some songs lyrics are deeply emotional for me ('You're So Sure') and some are a really free form about me at that particular moment in time – how I am physically and mentally (for example 'When I'm Gone').
Lately I have been delving into The Cure's back catalogue: I really appreciate the songwriting and production, namely the albums Disintegration and Faith. This has also been an inspiration.
CF: You've been fascinated with – and drawn to – Berlin, its culture and music for some time. Since when did it kind of come across your radar? Do you recall that moment? (I'm guessing it might have been through music?!)
CB: Yes, through music: a lot of the musicians I love and have been influenced by, have worked or lived in Berlin and Germany: David Bowie, Iggy Pop, Nick Cave, Kaftwerk, Nina Hagen, Planningtorock, to name just a few…
I really appreciate the way the city influences new electronic music by having so many places for electronic musicians and DJs to perform. Plus an awesome, receptive audience who appreciates it, as well as some great music labels based there.
Berlin feels as if it's in a state of flux: a new city coming of age in an old city with an insane history. I have to stop travelling there in only winter though – I want to see the sunny side!
CF: You've been to Berlin twice: can you articulate why it is you are so attracted to the city and culture here, especially given that your most recent trip was spent working on your new EP in Berlin?
CB: I feel like with the second journey I looked closer at the people, met people outside of my great friends already there, and took a few more risks by being adventurous.
I also saw more poverty, more extremes of classes of people.
I looked at the history and variations of buildings, and got lost in the streets. For some reason I feel navigationally confident in Berlin; this in turn made me feel more creative.
The many voices and many accents you listen to there make the soundscape in the city unique. I just find getting to know a city fascinating, and Berlin is a city that I have dreamed about getting to know since I listened to [David Bowie's] Low as a teenager.
Berlin seems to 'own' artists too, and recognise their influence and importance to the artistic character of the place. I feel as if I have only scratched the surface of the Berlin I want to – and hope to – discover. I think visiting again in the spring or summer will change that a bit.
CF: In the music of Capsule, I really enjoyed hearing resonances of "Berlin" artists, from Depeche Mode and Lou Reed to David Bowie and Brian Eno. All of them worked in Berlin, were influenced by the city, and left their mark here. But you're also a fan of many women musicians and artists, some of whom live and work in Berlin – or have. Can you tell us a bit about your "female canon" of artists, particularly the ones who have a Berlin or European connection? And also why you love their music?
CB: I find voice manipulation fascinating, and there are some great women producers who I love for that reason.
Planningtorock is based in Berlin, and her music is spacious, questioning and totally interesting. The Knife (and their offside projects) often perform in Berlin; I find them a great influence, for their sound, voice manipulation, their political stance on gender and social issues.
And Chinawoman is fantastic, once again for the same reasons as the other artists I mentioned. She also delves deep into relationships, and has a particularly awesome bass guitar sound that I melt over.
CF: Do you find making music a healing or therapeutic process?
CB: Totally therapeutic – and totally necessary! Music is a massive tool for me, a way to process and contextualize what is happening to me, and the world. It doesn't necessarily matter whether anyone likes it, hears it or whatever… It's what I need to do.
* * *
Declaration: This is paid content.
Many thanks to Jeremy Conlon for the interview!
Interview: Jeremy Conlon
Words/edit/photos: Megan Spencer
Visit: Cooperblack on Bandcamp.
Read the Circus Folk interview with Jeremy about Return To The Big Eyes and the essay about losing David Bowie.
Note: Megan Spencer has been friends with Jeremy Conlon since 2008 and produced & directed Cooperblack's 'Salted' music video.