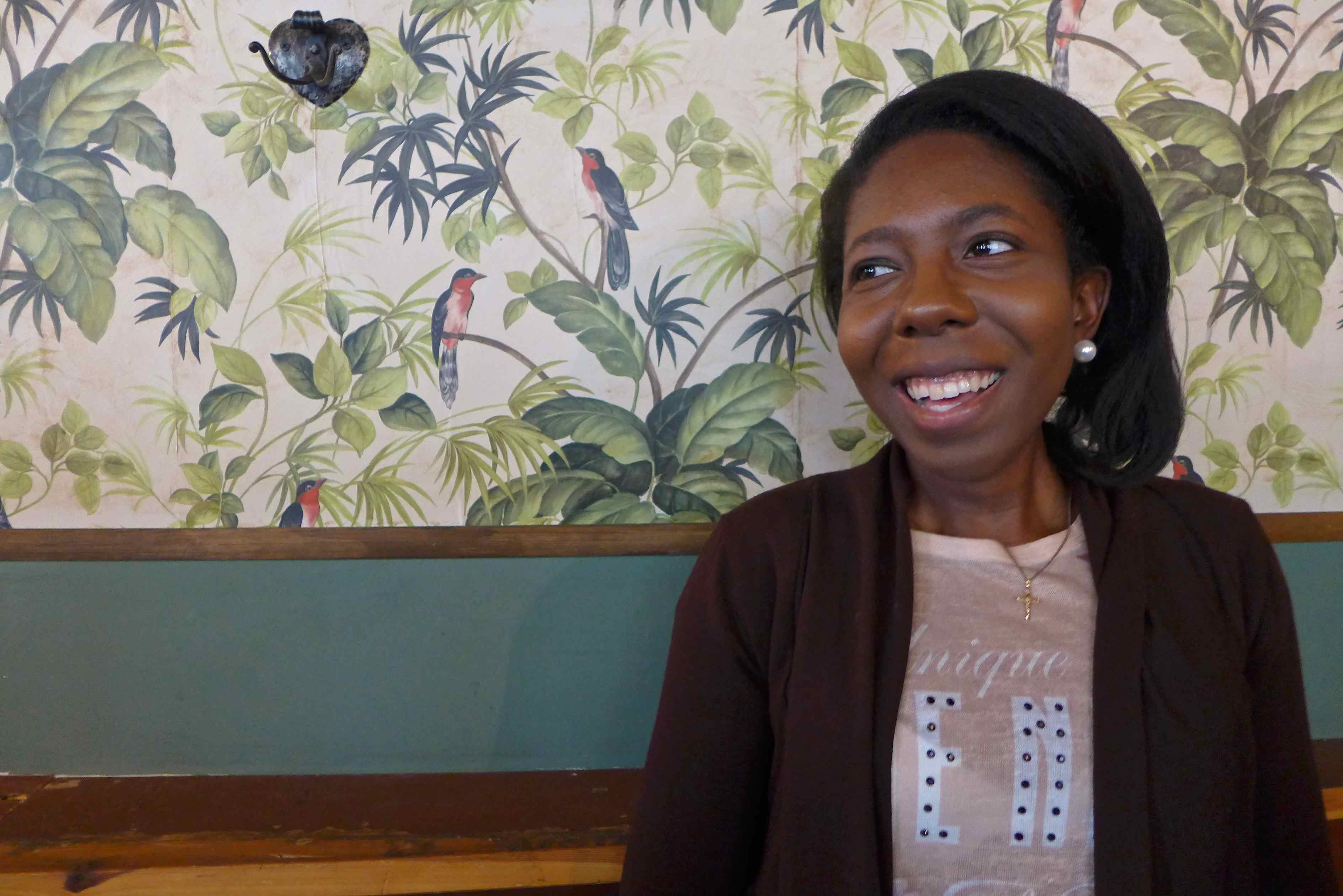 A Pilgrim's Progress: Ally Portee
Posted on August 24, 2016
"Travelling: it leaves you speechless, then turns you into a storyteller."
– Muhammad Ibn Battuta

Ally Portee loves people. She also loves her Christian faith, travelling and telling stories.
It's no wonder she's taken on the challenge of transforming her humble blog into a burgeoning online magazine, Seele ("soul" in German.)
With the tag line "Bridging Faith, Cultures, People" – and an academic background in history and international relations – Ally launched the independent e-publication in May.
Keen to use it to develop her writing, editing and storytelling, already she's racked up readers from 80 countries, offering interviews with an impressive array of (mostly) women – from judges and social entrepreneurs to activists and filmmakers.
Hoping to eventually grow it into a going concern, she also travels any chance she gets, exploring the world and documenting it with gusto as her vibrant Instagram account attests. There you'll find images from many destinations including California's famous Napa Valley, the city of Mahon on the Spanish island of Menorca, Jerusalem, and the intoxicating city of Cairo in Egypt.
Now 28, Ally has spent the best part of a decade living away from her home in the US (Columbia, South Carolina), eventually making her way to Berlin, via Madrid and London.
Our paths chanced to cross this year during Circus Folk + Flower Punks, the performance photography exhibition Kate Seabrook and I co-presented between February and May at the Australian Embassy in Berlin. Ally had previously introduced herself, declaring on email that she was "passionate about women's empowerment and the work that women around me are doing".
Curious about my documentary work, she asked to interview me for for Seele. Curious about Ally's journey to Germany, I invited her to coffee.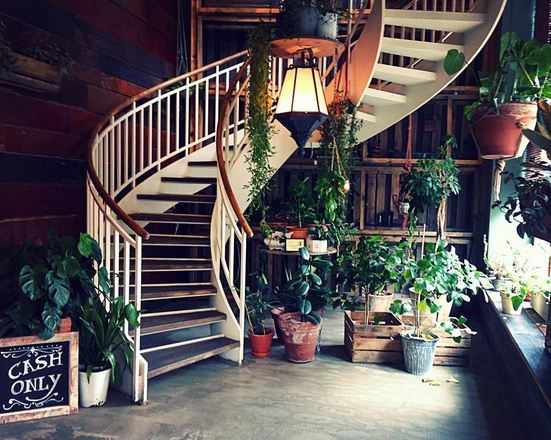 We met in the middle of Berlin at the amazing Small House Of Wonder, an eclectic Japanese-American-German space designed to celebrate cultural diversity through the harmony of food. In these exotic, aesthetically beautiful surrounds (including killer wallpaper!) we discovered common ground within our ex-pat experiences and respective travels through life and spirituality. I found Ally to be gracious, open, and in possession of the kind of curiosity perhaps not so often attributed to those of deep religious beliefs, these days anyway…
She's also an attentive listener: the best attribute to have if you're in the business of telling the stories of others.
Ally's just returned home after living in Berlin for three years. Enriched by her travels, she hopes to continue developing her magazine and engage professionally in social justice and business.
She's finding her way. To borrow from author David Mitchell: "Travel far enough, you meet yourself."
---
Circus Folk: From South Carolina to Berlin… I bet there's an interesting story that goes with that journey!

Ally Portee: I came to Berlin to do an internship. Originally I'm from Columbia, South Carolina, the Palmetto state that produces the best peaches – even over Georgia, "the "peach state"!
I left South Carolina at 18 for university in Washington, DC. I spent a summer in Madrid, Spain before my senior year of university, then I went to London for a year and a month for my Masters, right after my Bachelor's. After that I returned to DC for two years to work. Then I moved to Berlin, Germany.
I studied history for my Bachelor, specifically American History during the Reconstruction era, circa 1863-1877. And for my Masters I studied International Relations with a focus on diplomacy and negotiation during the Cold War.
In Spain I was an au pair. I wanted to do something different outside of the suffocating bubble of politics and government of DC. And in London I volunteered as a financial development researcher with The Parent House, a charity that helps lone parents gain qualifications through short courses so that they can find jobs. It was the first social justice, 'unconservative' job I've ever had. It changed my life to see how mothers were being empowered. I also volunteered in the British Parliament and it was a wonderful experience to compare that internship to my various internships on Capitol Hill (America's legislative branch of government).
In Berlin I worked for a startup and venture capital firm. And I just finished working as an interim communications assistant at an international school in Berlin, where I worked on various communications projects. But now I am currently transitioning back to the US.
CF: Please tell us a little bit about your blog, and its transition now into an online magazine, Seele? What were your main motivations for starting both?
AP: My blog has gone through quite a few phases but initially it was born from a challenging time in my life when I was in a lot of pain and truly found Jesus. I got the idea to send encouraging Friday texts to my closest friends, and I did that for two years.
Someone mentioned [to me] that I should turn my texts into a blog, which I called Friday Fuel. I then got the inspiration to transition Friday Fuel into something that was more than just one day a week of posts, into interviews. So I changed the name of it to "Meine Seele Singt" (in English it means "my soul sings"), based on Matt Redman's song, '10,000 Reasons'. In the German version there is a line that has the line "meine Seele singt" in it, and I loved it!
A year later I decided to transition the blog into an online magazine and shortened the name to Seele, which means "soul" in English. Seele is a niche Christian publication that profiles inspiring men and women, also including some who are not Christian.
I still have my Friday posts (which I have written almost every Friday for three years), plus lifestyle pieces, tips, monthly recipes, book reviews, a monthly book club, with a section dedicated to women.
And why a magazine? Because why have a blog when you can have a magazine!
CF: "Faith, Cultures, People": what intrigues and interests you about these areas, in particular? And are there many publications or forums out there that look at all three and how they are interconnected?
AP: I've always been interested in people. Growing up I only read biographies, memoirs, autobiographies, and watched documentaries about people. I can't get enough of biographies. I just can't seem to get into fiction books (except Harry Potter!) I also have a heart for the nations: I love learning about various cultures and making friends from all different backgrounds. I love hanging around them and understanding them.
I have a Christian-based magazine that bridges faith, cultures, and people, which I think is unique. There are quite a few Christian magazines, but I don't see too many stepping out of the Christian 'bubble' and writing about topics Christians don't really talk about.
Seele's content is geared toward Christians. But Christians have been called to be in the world and not "of it" – to go out and mix and mingle with all kinds of people, and that means people who aren't Christians. While Seele is Christian, it embraces all kinds of people and faiths to inform the reader about intriguing stories of other faiths and other kinds of people: people who are Muslim, Jewish, gay, disabled, Christian, vegetarians, HIV-positive, meat eaters – whoever!
I want all to feel welcome when they are on the site.
CF: Whose stories have made the biggest impact on you?
AP: I interviewed my cousin, Katie Nichols Harrod, who is a Family Law attorney and Administrative Law Judge in Buffalo, New York. I was so blessed interviewing her: listening to her journey from pre-law school to where she is now, 30 years later. The way she talked about God guiding her on her life's journey was touching; I felt like I could relate. Also an interview I did with Hardy Wu, a Taiwanese music student in Denmark. It touched me for the same reasons.
I interviewed my mom a year ago: she's the most kind, compassionate, and forgiving woman I've ever met. Over 800 people viewed the profile – it's Seele's most viewed profile to date, which is testament to the many lives she has touched in her part of the world.
Writing is a release: I have to write down the things God puts in my heart, and I enjoy sharing them with my readers. I've always been inspired by people and the interesting stories of their lives. I simply love sharing people's answers and words of wisdom through interviews.
CF: What kind of perspectives have you 'grown' since leaving the States, and becoming a "world traveller"?
AP: I find it so interesting to study someone who is from a completely different culture to me: I realize that we're more alike than I thought, while at the same time being different. We're all humans: I find similarities between Spaniards and Southern Americans, Indonesians and Latinos….
I realize that the world is big, but not too big. I am more open, more understanding to various cultures, and less annoyed by a culture difference. When I first moved to London I thought the British would be like Americans because we speak the same language. Au contraire – we're so different! And when I visited Israel a couple of years ago I wasn't bothered by the gruff Israeli people: they're tough but I didn't get upset.
So I've learned not to judge a culture based on my own.
CF: How important is it do you think, for people to leave home and what they know, and to travel? What are the advantages of travel? And perhaps some of the challenges too, that you might have experienced?
AP: To live away from home is one of the most enriching decisions anyone can make. I see the world much differently from when all I knew was South Carolina…
I'm more open to different types of people and their lifestyles. I'm more accepting of different cultures: I no longer judge a culture based on my own. I learned that the hard way when I lived in London – to never expect another culture to be like Americans.
It's important to live away from your hometown if you can because it will force you to have to handle and juggle problems on your own, away from your parents. I remember when I studied in London for my Masters, from the States I arranged for an apartment, and then paid the deposit. The day I arrived in London I got a call from the landlord saying that they could no longer rent out the flat to me. I didn't know where I was going to live! It forced me to spend a whole night on Gumtree searching! Luckily I found a place the next day, but I had to face that situation on my own in a foreign country without my parents to solve the problem for me.
Because of experiences like that in England (and others in Germany – and oh, I've got some stories!), my faith in God has increased. Now I know that I can take care of myself.
So I don't freak out or become anxious when life throws me difficult moments. Because I've had many challenges, God has gotten me through them.
CF: Travelling to places like Egypt, and elsewhere in the world, where other religions are prevalent, what do you learn and notice? And do you enjoy experiencing other religions and faiths, 'in situ'?
AP: I love the fact that all my five senses are awakened at once. My eyes are taking in the donkeys pulling carts on the shoulder of the superhighway. My ears are taking in the sounds of the congested traffic. The air smells of humid desert air. I feel like I'm in an exotic land. And the spices of the foods awaken my taste buds. Istanbul and Israel were like this for me too.
I'm also reminded in Muslim, Jewish, or Catholic countries that the faiths are different, and that I must strive to understand faiths that are different from mine. I usually meet with an imam, priest or rabbi in that respective country, where a particular faith is dominant. I do this because I enjoy talking apologetics and various religions and their dogmas, so that I can understand and learn things I didn't know. I haven't been to Asia yet, but when I go, you can expect to find me at a Buddhist monastery or Hindu temple, speaking to their leadership on the tenets of their faith.
In Egypt this year I met with four imams at a mosque. And though I was passionate about my faith, I was reminded that I must listen, understand, and respect the Muslim faith.  Respect goes both ways.  I could also see that Muslims really love God and have a high reverence for Him. They just don't see Jesus as the same, but God is in their talk, in their tradition to pray five times a day through speakers that cite the call to prayer. I really admire how they really seem to be zealous, something that's very different in the Western Christian world.
CF: You have been away from your home in South Carolina for a long time now… What did you love about living there? And what were some of the challenges?
AP: I've been away for 10 years now. It's the people that make South Carolina great. Southerners are open, friendly and inviting. I miss that. And I sometimes miss the food (but not the waistline that comes with eating it!)
I don't miss the racism. I don't think I could live in South Carolina again. Sure, it's getting better and I see more and more interracial couples when I go home. But Americans like to hold on to their racial views; Europeans are far more progressive. It was challenging in high school with the underhanded comments of racism. And it was challenging in Washington sometimes with the cliques of some people…
CF: Has your definition of 'home' changed as a result of travelling? Or does it remain a constant? It must be difficult living away from your family…
AP: Yes, home is where I am. I know where I am from. And I'm grateful that God made me be born in the American South, in South Carolina. I love that I know Jesus, I love the friendly and open culture, I love the food, I love the kind people that I know, and I love that I'm a black woman born and raised in the South.
I sure do miss my parents. I think if my parents weren't in South Carolina I wouldn't really feel the need to go back.
Because I have done a bit of traveling over the last ten years – spending very little time in South Carolina – home is where I am.
CF: Who are some of your influences, inspirations or heroes?
AP: Firstly it's Jesus. He's the model of how I strive to live my life. He is constantly transforming my heart to love, forgive, have boundaries, to be open, and to be gracious.
– My mother because of her resilience to forgive quickly.
– My father for chasing his dream to run for public office.
– Princess Diana for compassion. She wasn't perfect but she was gifted to show love.
– Jacqueline Kennedy for her subtle presence and iconic fashion influence.
– Francis Ford Coppola for making the best movies: The Godfather trilogy.
– Christine Caine for her ministry and heart of Jesus.
– Harriett Tubman for her courage to help guide slaves on the Underground Railroad.
– Oprah Winfrey for her journey and her soothing words of wisdom.
CF: Finally, what goals or dreams do you have for your online magazine, Seele?
AP: In time, I'd really like to grow Seele. My professional experiences now are preparing me to do this.
I also love film and documentaries. I'd love to start a media company of some sort. In Berlin I had some exposure to filming and editing as a form of storytelling, and I really enjoy it. But not as much as I do editorial and managing Seele!
Grateful thanks to Ally Portee for the interview!
---