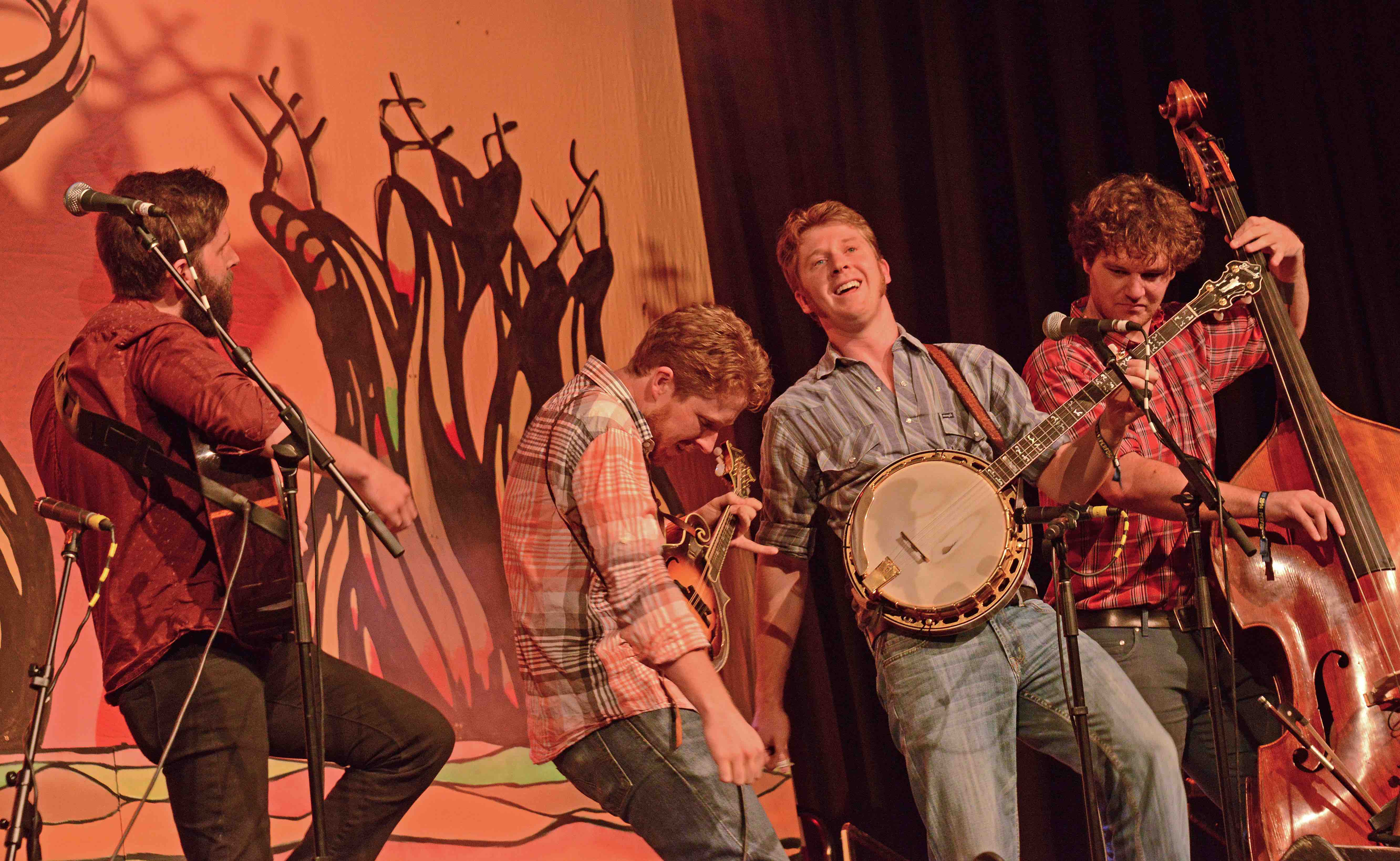 Raised On the Road: Hamish Davidson
Posted on June 11, 2017
Amazing who you meet on the Calder…
On the other side of Melbourne's infamous Calder Park Raceway – in what looks like the middle of nowhere – are a pair of BP petrol stations, "Calder 1" and "Calder 2".
Parallel to each other on the M79, one services the "outbound" traffic heading north towards the Great Dividing Range. The other is for "inbound" travelling 'down the Calder' to the big smoke.
Twin sprawling icons of petroleum industries, these lurid green prefab structures house fast food outlets, caffeine franchises, convenience stores, a dozen petrol pumps, flanked by enormous concrete carparks, truck bays and drive thru Golden Arches. The only hints you might be at the gateway to the countryside are the unassuming grassy paddocks in the background and the unfettered skies above.
Some days you can even spy twin rainbows after a heavy downpour, the rain quashed by ferocious sun. They remind us nature and beauty are ever-present even in the vicinity of ugly, noisy, industrialised filling stations zoned for one of Victoria's busiest freeways.
Trip Advisor tourist attractions they are not. But if you're a country dweller and driver – as I still am – they're a sight for sore eyes, an oasis of caffeine, loos, refrigerated rolls and quite possibly the only human contact you'll have till sunup.
On a recent trip 'up' that dual carriageway I bumped into a musician I hadn't seen for a while. Squinting through the steam rising from my cardboard cup of tea (the cup of tea 'drug' I was hoping would keep me going for another 150kms), I spied the well-worn boots of Hamish Davidson, one half of Australian bluegrass duo, the Davidson Brothers.
"Human contact!" I thought. "I heard you on the radio the other day – on this very highway. You've got a new album, I heard it on RRR!"
Delirious from hours of freeway driving I decided  to launch myself at someone who in all likelihood wouldn't remember me from the occasion whence we'd met four years prior (he didn't). It was a photo shoot with Hamish when he and (younger) brother Lachlan played with American bluegrass star Don Rigsby in Bendigo.
Undeterred I said hi. The friendly (and polite) fella that he is, Hamish engaged in the kind of conversation that comes not only with having manners but the chance to talk music with a fellow enthusiast and weary traveller, en route back to the same home town as you are…
All You Need Is Music is the Davidson Brothers' eighth album. They've been at it – making bluegrass and country music – since they were kids living in Yinnar, a tiny rural township in Gippsland, egged on by their equally musical parents.
Cutting their multi-instrumentalist teeth at some of Australia's biggest music festivals  (Tamworth,  Port Fairy, Woodford, Meredith), overseas (IBMA Fanfest, Kentucky; European World Of Bluegrass, The Netherlands; Grevengrass in Germany), and winning a swag of Australian country music awards, the brothers Davidson are now getting the kind of recogniton that comes from singular talent, commitment and determination: putting in the hard yards.
Their new album is perhaps their most original and intricate yet, a sincere, toe-tappin', finger-pickin', down-home journey through romance, heart-break, memory and humour ('Side A' is a "bluegrass session", 'Side B' is "country".) Their musical prowess is astonishing: they sing, harmonise and between them play a swag of instruments, including banjo, fiddle, dobro and mandolin. I've seen the brothers on stage: they are forces to be reckoned with as are their musical compadres, which these days include Australian singer Joe Camilleri and other luminaries of the bluegrass variety.
All you need is music, right? Especially on long drives up and down the Calder, where under the late autumn sun one night you might chance upon a chat with one of Australia's most talented and friendly bluegrass players.
Thanks Hamish Davidson.
Circus Folk: Who first got you and your brother into bluegrass? And do you remember the first time you ever became aware of it?
Hamish Davidson: We were first exposed to bluegrass music when novelty-bluegrass band Coolgrass played at the Gippsland Acoustic Music Club.
Our family used to look forward to attending these club nights every month and occasionally we'd get to open for one of the acts passing through.
When we saw Coolgrass it was also the first time I'd seen a banjo played – on the spot I decided I was going to take up banjo.
CF: How 'instrumental' was your family in both supporting you playing music and inspiring you to play music?
HD: We are fourth-generation musicians – at least – on both the Davidson and Young sides of our family. So playing music has always been considered a 'normal thing' to put time into in our family.
Our parents have always played with highland pipe bands. So before OH&S policies started systematically destroying the culture we used to attend loads of events and festivals. Our weekends were very full!
As we got older our parents got braver and took us further. Highlights of our upbringing included attending the major Australian folk festivals and in 1997 a music tour of Ireland, Scotland and the USA.
CF: What do you love about bluegrass – both as a fan and as a musician?
HD: Bluegrass is a social form of music as opposed to 'spectator' forms of music. Most bluegrass fans at least dabble in an instrument and participate in jams on the fringes of the bluegrass festivals.
Bluegrass is impressive to me personally because the musicians who play it are usually of an extremely high standard and they compete with one another to create excitement.
The style of singing in bluegrass is intense too: the 'organ-o-phonic' use of vocals comes from gospel traditions and is incredibly powerful and at times moving.
I also enjoy the culture that goes with the music – the camping and cooking outdoors, the rural accents, jamming through the night, teaching each other new tunes…
CF: It seems like incredibly complicated music to play: do you have to rehearse a lot – more than say if you played other genres of music? And is it 'tricky' – or 'trickier' than other types of music to play?
HD: It does seem complicated at first, and Bill Monroe [bluegrass pioneer] used to insist that, "If you can play bluegrass music you can play anything."
Like jazz, bluegrass is very improvised, so we don't rehearse very often unless we are introducing a bunch of new repertoire.
It's a lot like learning a language.
CF: You and Lachlan made your first recording when you were 15 and 13: when did you both start writing your own songs? What do you tend to write about?
HD: Yes, that's true. We made our first recording in 1998 and released it the following year. There were two original instrumentals on there but it took longer to build our confidence enough to write lyrics.
English was my worst subject at school, but I read a lot to keep creative language flowing in my head – to 'keep the gates open'.
Early on we wrote material in the 'timeless' themes that have always been popular in bluegrass [such as heartache and lost love, financial hardship, life struggles – Ed]. These days, although we keep most of our songs universal, they're definitely more autobiographical. Even the silly songs! 
CF: Your new album 'All You Need Is Music' is just out. It's your eighth and recorded in Nashville: what was the process of recording this one like for you, say compared to earlier albums?
HD: Because of the "Side-A", "Side-B" concept, this project was basically like recording two separate albums. It was two different bands and two different headspaces. Lachie and I naturally write differently so in a way neither of us were restricted creatively, but mixing and mastering does become more complicated.
It is the fifth time we've physically recorded an entire album in Nashville so that gets easier. But each time we always invite a few people that we've never worked with to keep it fresh and exciting.
CF: Is it a satisfying feeling finishing an album?

HD: Well… In the past finishing albums felt like more of a milestone because you'd print the thing, then they'd start flying out the door. But things are different in 2017. Everything you learn while peddling your previous album should be abandoned when you release the next album, because the game keeps changing!
In the past, personally, I always expected to 'crash' once we picked up the physical CDs. But now that moment feels like the 'birth' of the album, not so much it's completion.
That said, regardless of whether or not we're recording albums with the intention of selling them, we still feel the need to regularly create new music and capture it. Hopefully our recordings will stand the test of time.
CF: What are some of your favorite songs on the new album? And why?
HD: I like Brown Snake because it's on the edge and you rarely hear banjo tunes in minor keys. The theme behind Can't Change the Weather turns me on too: it's about living in the moment and surrendering to things which you can't control.
The autobiographical songs like See My Girl and What You Mean to Me really resonate in my heart and have personal meaning – but god it was fun recording Lock Horns and Scrambled Eggs! The latter two songs are more abstract and visual, and borderline nonsense were they not held together by a common thread throughout the verses.
Pending Arrival is a fiddle ballad I wrote when I was expecting my first son, but we were expecting our second son when we made this recording, so that was an emotional experience.
CF: When you and I met in Bendigo in 2013, you and Lachlan were playing with bluegrass star Don Rigsby in his band. You recently played on Joe Camilleri's new album and he in turn played with you at the Longhorn Saloon at your album launch. What are some of your favorite gigs you've played over the years?
HD: Oh man, yeah, we've been blessed to play with some wicked talents over the years.
Moments I'll never forget are jamming with Chris Thile in Kentucky when I was 14 years old; playing Ralph Stanley's banjo backstage in Tennessee; playing at The Forum in Melbourne with Dan Sultan; playing with Sara Storer and my brother Lachie at the Sydney Myer Music Bowl in Melbourne; at Richmond Football Club's centenary celebration… And the two shows we did with The Black Sorrows [Joe Camiller's band] at Crown Casino in Melbourne. I could go on all day!
But there are other gigs that stand out because of the locations: at White Cliffs, NSW; Kununurra, WA; Augathella Queensland; Noumea in New Caledonia; Amsterdam-Holland… Holy crap, we're lucky SOBs!
CF: To me, in Australia, (especially when you look at live music venues in the city), there does seem to be a bigger presence of bluegrass and Americana-style music these days. You and Lachlan have written about bluegrass in national country music magazine Country Update for many years: what have been your observations about its pervasiveness and popularity? Is it on the rise?
HD: Absolutely it has grown. I was the youngest banjo player in Australia for twelve years: when we were learning we were literally dragging pickers out of retirement, doing our best to inspire them to play again, and teach us how to play!
There was no YouTube and bluegrass CDs were hard to come by. Other people who wanted to learn banjo would have similar trouble learning so it became necessary to teach banjo from home when I was as young as 13!
Americana has also been on the peripheral edge of our awareness while learning bluegrass, but Australia has a habit of grouping niche genres together so there are enough people to 'host a party'. For example, serious bluegrassers would consider bluegrass music and country music to be mutually independent, but bluegrass has always been welcome at country music festivals in Australia.
We have always been conscious to push bluegrass and encourage its growth and that is our motivation for running the Australian Bluegrass Scholarship. We are not acting alone though: many others like us wish to see it grow too and we all play different roles. 
CF: There are some stellar bluegrass and Americana artists and bands in regional Victoria: The Duck Down Pickers and Freya Josephine Hollick being two for me, alongside your good selves. Who have you got your eye on at the moment?
HD: As I mentioned earlier, bluegrassers genuinely don't pay much attention to Americana music except in the case of artists like Buddy and Julie Miller who have one foot in the bluegrass world.
Freya is absolutely an exceptional talent. I just met her for the first time at our album launch in Carlton. Freya is a killer singer and one hell of a nice person.
CF: Your 'day job' is as a chiropractor, you travel a fair bit to play gigs and festivals, you have a young family – you must be the busiest guy in the world! How do you find the time to balance music and the 'rest' of your life?!
HD: I try not to believe the hype but yes I am quite busy! However my mentors – and other people I look up to – are clearly a lot busier. I just have to be extremely efficient! And we usually perform on weekends to balance our other work and commitments.
CF: Will you tour the new album? Which festivals will you be playing over the coming months?
HD: We're booking shows regularly and we do have some interstate gigs coming up. The Gympie Music Muster [Queensland, August] is one we haven't done in a while and one we are looking forward to. Also we are returning to the Deniliquin Ute Muster in NSW later this year [September].
CF: So here's the 'cheeky' question: given you're doing this interview solo – a rare occasion?! – would you like to take this opportunity to 'dish' on your brother? On his terrible tour habits – in the nicest possible way of course!
HD: I won't say too much, but: on the road Lachie is in the "snoring room" and I am in the "non-snoring" room…
Seriously though, we share the load so we can cover more bases. And over the last few years we've become open and honest about each other's strengths and weaknesses, and work to supplement each other well.
The team spirit is strong which means the partnership has a healthy future.
  * * *
Interview: Hamish Davidson
Words, edit & rainbow pic: Megan Spencer
Photos: as credited
Visit: Davidson Brothers website
Watch the Brothers perform live at Meredith and their new music video, Take A Little Drive
Watch the DBs play in Joe Camilleri's latest clip, Fix My Bail