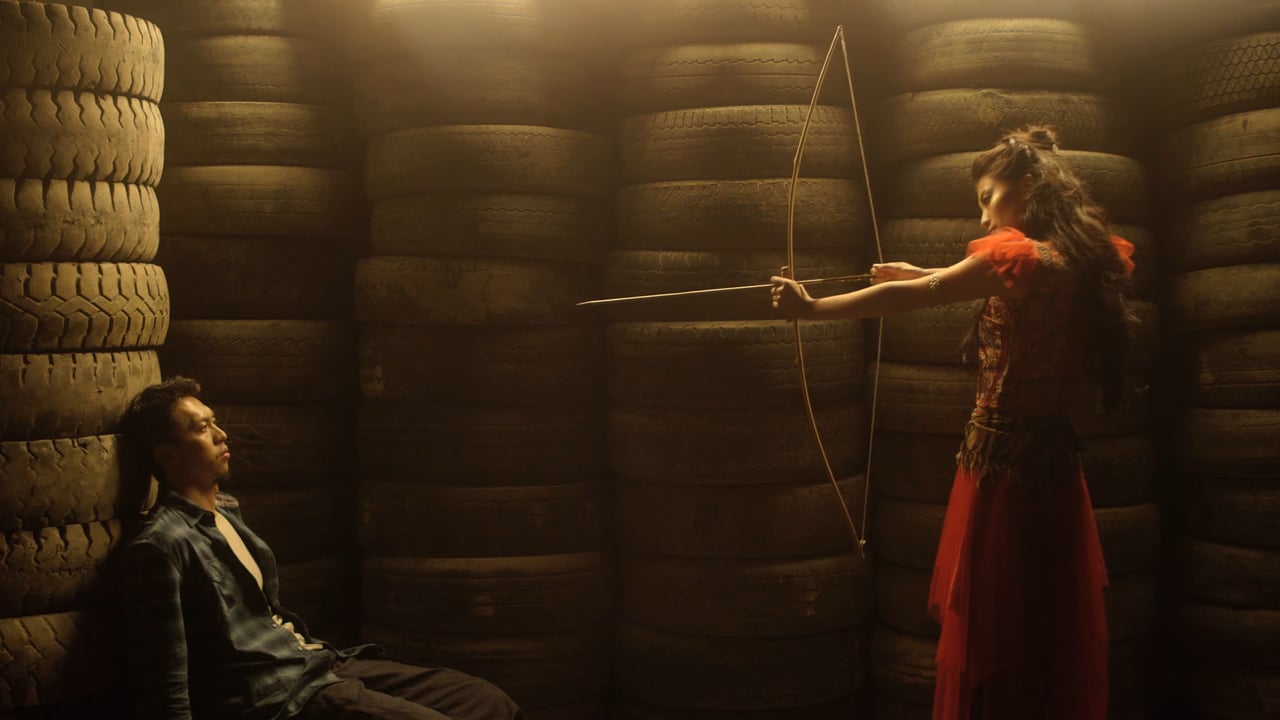 Top Ten Films From Berlinale: Teresa Vena
Posted on March 15, 2017
Guest Post: Teresa Vena,  Berliner Filmfestivals.
Honeygiver Among The Dogs by Dechen Roder
This is the first film completely shot in Bhutan, with all actors native from Bhutan. Female director Dechen Roder is able to show an intriguing story in beautiful pictures, with perfect rhythm. The plot is very intelligent evoking a constant menacing atmosphere, suggesting a crime that finally never happened.
Centaur by Aktan Aryum Kubat
The second film by this director from Kyrgyzstan tells in an authentic way about the loss of connection between 'man' and 'nature'. The main character is played by the director himself; he has a great charisma.
Tiere (Animals) by Greg Zglinski
An intriguing roller coaster ride around the topics love, trust and jealousy. Reality and fiction are mixed up and the spectator needs to stay focused. At the end however, there is no explicit interpretation: it's up to the spectator to find their own.
ORG (1979) by Fernando Birri
A 177 minute film with more than 26,000 cuts! A kaleidoscope of pictures, text and sound loosely linked to the short story by Thomas Mann "Die vertauschten Köpfe".
The project of this still-living, now 91-year-old Argentinian director was created between 1967 and 1978, and supported by Mario Girotti, better known as "Terence Hill", who also plays one of the main characters.
An highly suggestive experiment, it's a film with the ambition to invent a new film language and aesthetic. Birri himself said that it's a "nightmare movie", but definitely an unforgettable and enriching experience.
El Bar (The Bar) by Alex de la Iglesia
Spain's enfant terrible shot a horror comedy with great protagonists and a good sense of timing. While the last third gets a bit repetitive, the first part of the film is hilarious. Perfectly designed opening and closing titles.
Obaltan by Yu Hyun-mok
A Korean film from 1961 in black and white reminiscent of Italian Neorealism. The film depicts a North Korean family left in the South after the war, struggling with unemployment and poverty. Emotions are shown coldly and laconically except in the the closing scene, where the main character, suffering from a tenacious toothache, drives a cab around the city losing his orientation. It's a scene that reminds of Fellini's closing scene from Roma.
The Party by Sally Potter
A black comedy with perfect timing and great sense of humor. A tremendous cast.
Untitled by Michael Glawogger and Monika Willi
The footage of this documentary was been shot by Austrian director Michael Glawogger on a trip around the world – a film he was unable to finish, as he died from malaria in 2014. [The job went to his longtime editor, Monica Willi]. Untitled shows his sensitivity and great curiosity about what surrounds him. His view is not one of a superior foreigner, but of a compassionate observer.
Avanti Popolo by Rafi Bukaee
An Israeli film from 1986 about the Gaza war between Arabs and Israelis. The first film from Israel in which Arabs actually were personified by real Arab actors. It tells the story of a friendship between supposed enemies who share the same dreams, hopes and fears about misunderstandings and the absurdity of war.
Last Witness by Lee Doo-yong
This film was restored by the Korean Film Archive and shown at the Berlinale Forum section at the full length of 155 minutes. Released in 1980, it is considered to be a precursor to all Korean gangster movies, which represent one of the biggest aspects of Korean film production.
The censors back then cut nearly an hour of the film, considering it too violent, and because the story sympathizes "too much" with North Koreans.
Despite its length, the film is really captivating, proposing an unusual morally upright and highly empathic policeman. There are strong pictures of rural Korea that evoke, through constant rain and muddy landscapes, a particular atmosphere.