Satellite Of Love: Massimo Maio
Posted on December 9, 2017
Massimo Maio moved to Berlin "for love".
Migrating from a "small and cosy" village in southwest Germany, he says that "friends, radio and art" also had a lot to do with him pulling up stumps for the German capital.
Like me, Massimo has BIG LOVE for radio. It's a fundamental part of his life and has been since he was a child. He's also been working in the medium for many years, both as a producer and presenter, starting in the days of analogue, later embracing digital with its creative freedoms and disruptive potential.
Snap! We're also died-in-the-wool public broadcasters.
Massimo and I first met in 2015 just after I moved to Berlin from Australia. I was co-teaching a two-day storytelling workshop. In it I discussed and taught the role (and importance) of empathy in interviewing and storytelling. How being able "to walk a mile in someone else's shoes" is key to human connection. And how necessary empathy is for bringing authenticity to a narrative – to make it truly meaningful and memorable. No "fake it till you make it" here!
As part of the workshop I produced a podcast from interviewing the participants. As I was listening to Massimo speak (shyly!) about his own work – and expressing opinions about what makes radio great – I realised that a) he was a kindred radio spirit, and b) he loved to listen to – and tell the stories of – others. Which also just happens to be the hallmark of a) a good radio maker and b) an empath.
Nowadays working at WDR and Deutschlandradio in Germany, he's also a musician, theatre performer and somewhat of an activist, working with asylum seekers and displaced people who've entered Germany under Chancellor Merkel's compassionate – and much decried – "open border" migration policy.
When it comes to radio, where my heart also lies, Massimo and I share a same imagined future: that even in this age of sound bites, disappearing news services and "alternative facts" – bobbing high atop a sea of noise and the ocean swells of a gazillion podcasts – live broadcasting will prevail: present, urgent, immediate, uncompromising and laced with the risk and 'aliveness' of 'right now'.
And, instead of being crushed under the weight of the 'audio on demand' commercial imperative and unempathetic industry bureaucracies, live radio – real people with microphones broadcasting in real time, on the spot, in the world, prepared, researched, ready to listen, speak and commune – will become more necessary than ever.
That's what we reckon, anyway…
Circus Folk: What's your "Berlin story?"
Massimo Maio: I've been living in Berlin since 2011. It was friends, radio, art and love that brought me here!
I was born in a small and cosy village in the southwest of Germany, in the hills on the edge of the Black Forest. It's very picturesque [but] it's not a very exciting place. The longer I stay away [though] the more I have to admit it really is beautiful there.
My parents come from even further south, moving from Italy to the Black Forest at the beginning of the 70s. I grew up as a so-called Gastarbeiterkind ("foreign child"). In school the teachers would always emphasize how "proud" they were when I had good marks, because my first language was Italian. But I feel much more flexible and rich talking German now!
CF: Where and what did you study? And have you always had an interest in making music?
MM: After school I tried a lot of different things: I worked in a theatre, I learned to make movies and for three years I worked for a TV station. Only later did I feel a big hunger for university. So I started studying Cultural Science at the University of Hildesheim, focusing on Media, Music and Sociology. I loved it! University for me was the place where I could ask all the questions I had, and take my time to find out the answers.
I also got deeper in contact with the world of audio. I have been making music since I was a teenager. I played in punk bands and grunge bands, later making more electronic and experimental music. At university I started to combine music and sound with "reflection" and words. So very naturally I got closer to the world of audio art and radio – the world in which I still mainly spend my time!
CF: I read that when you were a child you used to listen to Radio Colonia in the kitchen while your mum made cakes! (I'd also do the same with my Mum when I was kid growing up in suburban Australia, but to the ABC). Is this how you first become interested in radio?
MM: The radio in our kitchen was always on. My whole childhood it was part of my natural surroundings. At that time it never appeared to be something special to me because it was always there.
I have very lively memories of listening to "the Italian program" on Saturday afternoons. My mum would always turn it up loud and cook or bake to it. I helped her pouring flour and sugar in the bowls while listening to the Italian music. It's the memory of a perfect childhood afternoon to me!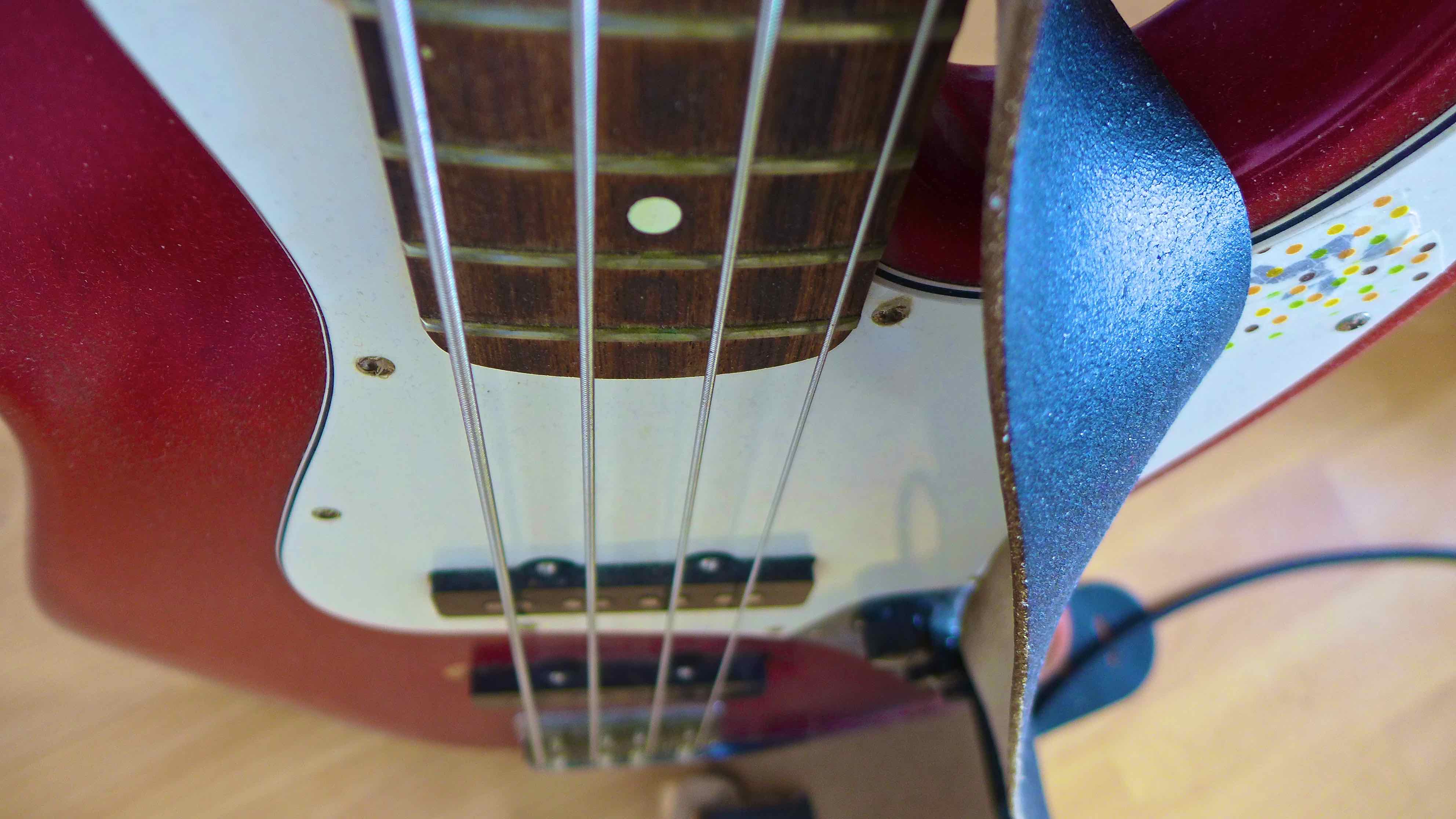 CF: What appeals to you about radio? And where/when did you first start making programs?
MM: I have always loved to listen: to music; to my older brothers talking; to the sound of the river where I grew up… And I have always loved to ask questions and have long conversations. I think radio just naturally brings together a lot of the things that are part of me.
I made my first radio program at university. It was a documentary about how naivety is used as an artistic strategy in music, literature and film. We combined our own reflections with a lot of pop culture quotes and music. It was a great project! It was broadcast on local radio there, so afterwards I decided to make my own program once a month full of sound and radio experiments. It was pretty trashy but lots of fun!
CF: Which networks or stations have you worked with over your career?
MM: I have mainly worked for [German] public radio stations such as SWR, NDR, RB, WDR and Deutschlandfunk. And of course on a lot of smaller projects like the audio guide Stadt im Ohr App ("Urban Sounds"), the performance collective Fischfell, and with different musicians.
Now I freelance, working on different programs and projects. I present a daily radio program for WDR Cosmo, which I like a lot. And I love to make longer documentaries, for example for Deutschlandfunk Kultur, such as the 55-minute documentary "Kevin", my latest documentary which took me 5 years! It's a portrait of a teenager who grows up in the far east of Berlin. Over five years I regularly made interviews with him, sharing his everyday life, recording his first attempts at hip hop… And in the end it became this one-hour story about a very normal and very special young person in the suburbs of Berlin, Kevin, after whom I named the documentary.
CF: What type of qualities is it useful or necessary to have when it comes to making radio documentaries?
MM: I think it's hard to describe 'general' qualities: different people make different documentaries, and they can be great and surprising and touching in very different ways! But it's possibly very inspiring if you have a very authentic interest in [the subject] you are dealing with!
CF: Well just on that – passionate or genuine interest in a particular subject – earlier this year you spoke about refugees on a panel at republica:17, in Berlin. [Republica is one of Europe's leading festivals about digital culture and society]. You have a particular interest in working with refugees, making collaborative projects such as 'Audiowalks' and theatre within this community. Can you tell us about those projects?
MM: I made an audio-workshop for refugees with a friend of mine. We had a group of very interested people and introduced them to the field of sound recording, editing and making interviews. The idea was to create a space to talk to different people in the neighbourhood and to ask all the kinds of questions that our participants feel curious about. So we had a lot of questions and interviews in the end!
Together we developed an 'audiowalk' through the neighbourhood where the participants lived, presenting all the sound pieces they created.
It is really great to 'hear' just how much a microphone can open doors and make you feel justified to ask all sorts of questions!
CF: Given your interest in displaced people, as a radio journalist and program maker, what did you make of the European crisis, and Germany's/Merkel's response to it? Where are things at now from your perspective? And what needs to happen, policy-wise, socially, for this issue to be better handled? I'd be very interested in your observations and long-range views about it…
MM: I think that connected to migration policy there has been a lot of unhelpful hysteria in the past [few] years. It is a topic that has lead to very 'short' thoughts and narrow views, which unfortunately disable dealing with definite issues that are there.
From my point of view, one really important thing is to bring people together. I'm quite sure problems will never be solved if people are segregated, excluded, living in gated areas or in their small bubbles of communication. Encounters, interaction and curious self-criticism can probably help quite a bit!
Germany has a lot of different faces. I am really surprised at how fast the far-right German party AfD has grown over the last two years. It makes me feel that there is much more intolerance and fear in Germany than I have ever experienced before.
It has been very unpleasant to see how fast an atmosphere of intolerance can grow.
But I also have the feeling that in many cases it really doesn't have [anything] to do with refugees or immigrants. I think there is a more general fear of losing certainties in [what is] undoubtedly a very fast-changing world. And as the last years have shown, this fear can very easily be triggered – and not only in Germany of course!
Right now my impression is that feelings are cooling down again here; that people are finding new certainties, maybe… And I hope that they also find more precise and sustainable ways of criticizing things!
CF: What kinds of effects have the explosion of digital radio, and "audio on demand" streaming and podcast services made on regular live FM/AM radio in Germany? Is it a good thing? And do you think it possible that live radio could die out?
MM: My impression is that the public radio in Germany is changing only quite slowly – which I am sometimes very glad about! Especially because there is a general tendency towards making everything shorter and quicker and slicker… I really still love an 'old school' uncut one hour interview, if it is well made!
But what has actually changed – in a very good way – is that a lot of public radio content is now also accessible online. Only a few years ago that wasn't a given at all!
Of course radio will change a lot in the next years with all the digital possibilities. And probably there will also be less live radio than there is now. But even in a more distanced future I still imagine quite a lot of live radio programs. There is a big difference between listening to something 'prefab' than to something that is happening right now – that is, listening to a person who is speaking to you in this very moment.
Maybe that will be even more precious in the future!
CF: Agree! Who are some of your radio inspirations – fave presenters, podcasts – and why?
MM: As I said earlier, listening to radio is something very natural for me. Especially listening to the news and documentary programs on Deutschlandfunk Kultur. This is what I hear live in my kitchen every day.
But I also love to listen to some podcasts, mainly from different public radio stations. For example, Philosophisches Radio on WDR 5, a one-hour talk by a philosopher, sociologist or author.
For me it often opens up a very broad, pleasantly [unsensationalist] perspective about very interesting social topics.
And recently I also started to listen to American radiolab podcasts. I love their way of storytelling and mingling original sounds with presenter parts. It's quite inspiring!
CF: What's the best advice you were glad to receive, or that you have learned, about making radio, that you could share with us – especially when it comes to making good work?
MM: To bring together the most precious advice I have been given maybe could be summed up as, "more often than we think, just attentively listening (and perceiving) is the most powerful and mind blowing thing we can do!"
Also – try to be as honest as possible with yourself, then you can be as honest as you wish with your audience!
And – do something that challenges you every week.
Do something nice for somebody every day.
Attentively perceive in every second!
Being 100% honest with myself means I will be authentic with others!
And feeling fear is a better option than pushing it away.
Many thanks to Massimo Maio for the interview and photo shoot!
* * *